Take a look at resources from the Administration on Children and Families' National Clearinghouse on Youth and Families. These resources are geared at helping youth-serving organizations understand and more effectively support lesbian, gay, bisexual, transgender, and questioning young people: Serving Lesbian, Gay, Bisexual, Transgender and Questioning Youth With Open Arms.
The Copenhagen Pride festival is held every year in August. In its current format it has been held every year since 1996, where Copenhagen hosted EuroPride. Before 1994 the national LGBT association organised demonstration-like freedom marches. Copenhagen Pride is a colourful and festive occasion, combining political issues with concerts, films and a parade. The focal point is the City Hall Square in the city centre. It usually opens on the Wednesday of Pride Week, culminating on the Saturday with a parade and Denmark's Mr Gay contest. In 2017, some 25,000 people took part in the parade with floats and flags, and about 300,000 were out in the streets to experience it.[71]
In 2007, following international pressure, a Pride Parade was held once again in Riga with 4,500 people parading around Vērmane Garden, protected physically from "No Pride" protesters by 1,500 Latvian police, with ringing the inside and the outside of the iron railings of the park. Two fire crackers were detonated with one being thrown from outside at the end of the festival as participants were moving off to the buses. A man and his son were afterwards arrested by the police.[86] This caused some alarm but no injury, although participants did have to run the gauntlet of "No Pride" abuse as they ran to the buses. They were driven to a railway station on the outskirts of Riga, from where they went to a post Pride "relax" at the seaside resort of Jūrmala. Participants included MEPs, Amnesty International observers and random individuals who travelled from abroad to support LGBT Latvians and their friends and families.
In August 2012, the first Ugandan pride parade was held in Entebbe to protest the government's treatment of its LGBT citizens and the attempts by the Ugandan Parliament to adopt harsher sodomy laws, colloquially named the Kill the Gays Bill, which would include life imprisonment for aggravated homosexuality.[45] A second pride parade was held in Entebbe in August 2013.[46] The law was promulgated in December 2013 and subsequently ruled invalid by the Constitutional Court of Uganda on August 1, 2014 on technical grounds. On August 9, 2014, Ugandans held a third pride parade in Entebbe despite indications that the ruling may be appealed and/or the law reintroduced in Parliament and homosexual acts still being illegal in the country.[47]
In Istanbul (since 2003) and in Ankara (since 2008) gay marches were being held each year with an increasing participation. Gay pride march in Istanbul started with 30 people in 2003 and in 2010 the participation became 5,000. The pride March 2011 and 2012 were attended by more than 15,000 participants. On June 30, 2013, the pride parade attracted almost 100,000 people.[120] The protesters were joined by Gezi Park protesters, making the 2013 Istanbul Pride the biggest pride ever held in Turkey.[121] On the same day, the first Izmir Pride took place with 2000 participants.[122] Another pride took place in Antalya.[123] Politicians of the biggest opposition party, CHP and another opposition party, BDP also lent their support to the demonstration.[124] The pride march in Istanbul does not receive any support of the municipality or the government.[125]
LGBT History Month is an annual month-long observance of lesbian, gay, bisexual and transgender history, and the history of the gay rights and related civil rights movements.[1] LGBT History Month provides role models, builds community, and represents a civil rights statement about the contributions of the LGBT community.[2] Currently, LGBT History Month is a month-long celebration that is specific to the United States, the United Kingdom and Canada. In the United States and Canada, it is celebrated in October to coincide with National Coming Out Day on October 11.[3] In the United Kingdom, it is observed during February, to coincide with a major celebration of the 2003 abolition of Section 28.[4] In Berlin, It is known as Queer History Month.[5] Other LGBT-progressive countries, however, celebrate LGBT History with much shorter events.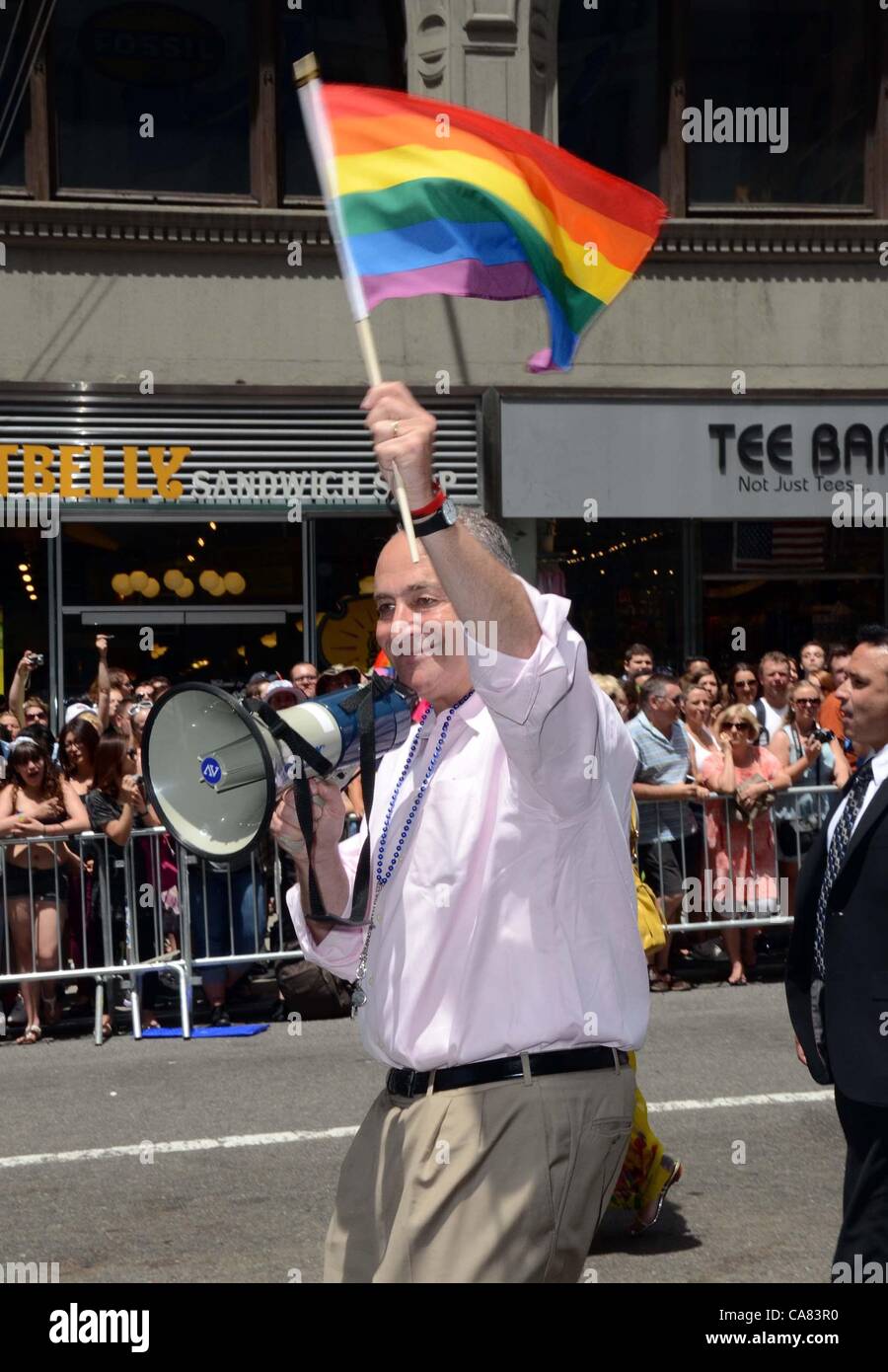 Many parades still have at least some of the original political or activist character, especially in less accepting settings. The variation is largely dependent on the political, economic and religious settings of the area. However, in more accepting cities, the parades take on a festive or even Mardi Gras-like character, whereby the political stage is built on notions of celebration. Large parades often involve floats, dancers, drag queens and amplified music; but even such celebratory parades usually include political and educational contingents, such as local politicians and marching groups from LGBT institutions of various kinds. Other typical parade participants include local LGBT-friendly churches such as Metropolitan Community Churches, United Church of Christ, and Unitarian Universalist Churches, Parents and Friends of Lesbians and Gays (PFLAG), and LGBT employee associations from large businesses.
Even the most festive parades usually offer some aspect dedicated to remembering victims of AIDS and anti-LGBT violence. Some particularly important pride parades are funded by governments and corporate sponsors and promoted as major tourist attractions for the cities that host them. In some countries, some pride parades are now also called Pride Festivals. Some of these festivals provide a carnival-like atmosphere in a nearby park or city-provided closed-off street, with information booths, music concerts, barbecues, beer stands, contests, sports, and games. The 'dividing line' between onlookers and those marching in the parade can be hard to establish in some events, however, in cases where the event is received with hostility, such a separation becomes very obvious. There have been studies considering how the relationship between participants and onlookers is affected by the divide, and how space is used to critique the heteronormative nature of society.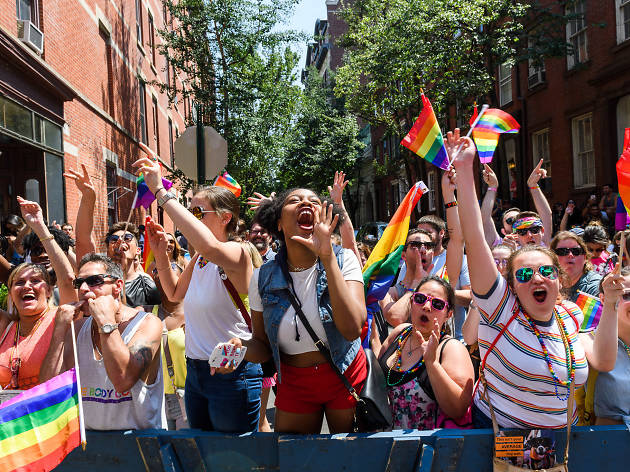 The Leipzig CSD Pride 2019 festival is scheduled to take place from July 5th-13th, with the LGBTQ parade on Saturday. Organised by a group of individuals and representatives of various associations, institutions and projects, the one-week festival features many LGBTQ-related activities, discussions, events and parties across the city. Planning to ...read more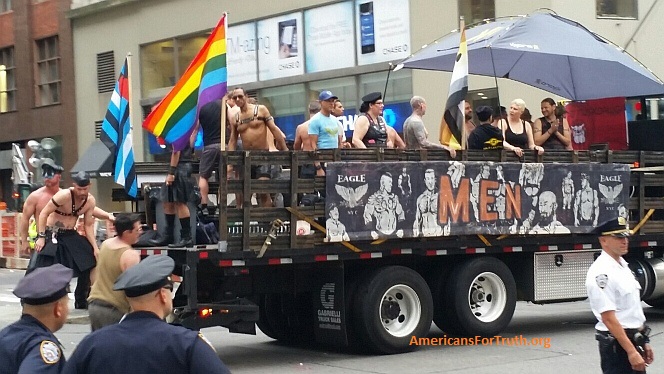 Czech Republic's largest LGBT event. This year, the week-long Prague Gay Pride runs from August 5th-11th. Expect lots of fun activities - concerts, workshops, theatre, exhibitions, film, lectures, discussions, dance parties. The parade takes place in the city centre on Saturday, August 10th. Check the website for full details and program. ...read more
On July 22, 2005, the first Latvian gay pride march took place in Riga, surrounded by protesters. It had previously been banned by the Riga City Council, and the then-Prime Minister of Latvia, Aigars Kalvītis, opposed the event, stating Riga should "not promote things like that", however a court decision allowed the march to go ahead.[85] In 2006, LGBT people in Latvia attempted a Parade but were assaulted by "No Pride" protesters, an incident sparking a storm of international media pressure and protests from the European Parliament at the failure of the Latvian authorities to adequately protect the Parade so that it could proceed.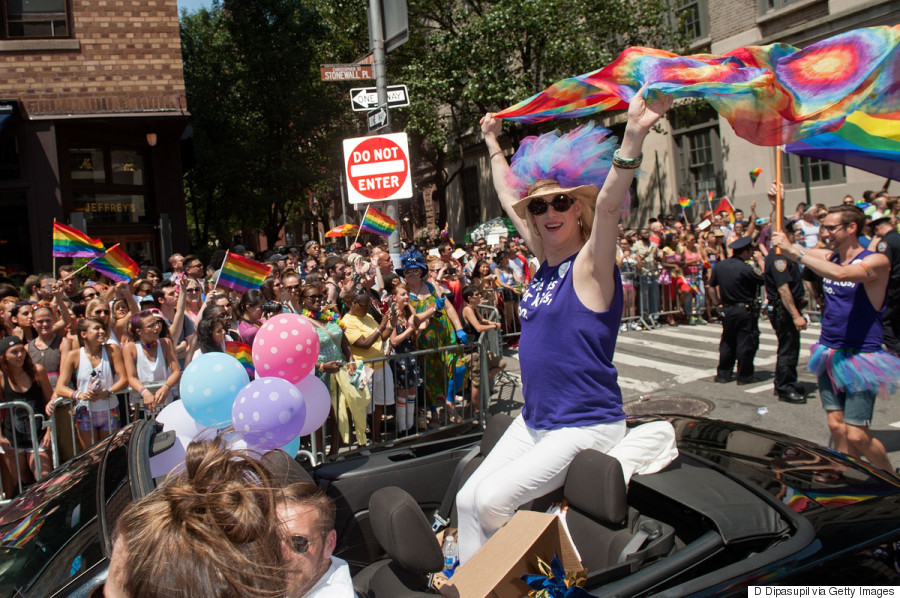 The event is organised by COGAM (Madrid GLTB Collective) and FELGTB (Spanish Federation of Lesbians, Gays, Transsexuals and Bisexuals) and supported by other national and international LGTB groups. The very first Gay Pride Parade in Madrid was held in June 1979 nearly four years after the death of Spain's dictator Francisco Franco, with the gradual arrival of democracy and the de-criminalization of homosexuality. Since then, dozens of companies like Microsoft, Google and Schweppes and several political parties and trade unions, including Spanish Socialist Workers' Party, PODEMOS, United Left, Union, Progress and Democracy, CCOO and UGT have been sponsoring and supporting the parade. Madrid Pride Parade is the biggest gay demonstration in Europe, with more than 1.5 million attendees in 2009, according to the Spanish government.