In 1995 MCC, ProGay Philippines and other organizations held internal celebrations. In 1996, 1997 and 1998 large and significant marches were organized and produced by Reachout AIDS Foundation, all of which were held in Malate, Manila, Philippines. In 1998, the year of the centennial commemoration of the Republic of the Philippines, a Gay and Lesbian Pride March was incorporated in the mammoth "citizens' parade" which was part of the official centennial celebration. That parade culminated in "marching by" the President of the Philippines, His Excellency Joseph Estrada, at the Quirino Grandstand in Luneta Park in Manila.
LGBT History Month is an annual month-long observance of lesbian, gay, bisexual and transgender history, and the history of the gay rights and related civil rights movements.[1] LGBT History Month provides role models, builds community, and represents a civil rights statement about the contributions of the LGBT community.[2] Currently, LGBT History Month is a month-long celebration that is specific to the United States, the United Kingdom and Canada. In the United States and Canada, it is celebrated in October to coincide with National Coming Out Day on October 11.[3] In the United Kingdom, it is observed during February, to coincide with a major celebration of the 2003 abolition of Section 28.[4] In Berlin, It is known as Queer History Month.[5] Other LGBT-progressive countries, however, celebrate LGBT History with much shorter events.
On December 10, 2005, the First LGBT Freedom March, with the theme "CPR: Celebrating Pride and Rights" was held along the streets of España and Quiapo in Manila, Philippines. Concerned that the prevailing economic and political crisis in the country at the time presented threats to freedoms and liberties of all Filipinos, including sexual and gender minorities, LGBT individuals and groups, non-government organizations and members of various communities and sectors organized the LGBT Freedom March calling for systemic and structural change. At historic Plaza Miranda, in front of Quiapo Church, despite the pouring rain, a program with performances and speeches depicting LGBT pride was held soon after the march. On December 6, 2014, Philippines will be celebrating the 20th anniversary of the Metro Manila Pride March with the theme: Come Out For Love Kasi Pag-ibig Pa Rin (Come Out For Love Because It's Still All About Love). The theme is a reminder of the love and passion that started and sustained 20 years of taking to the streets for the recognition and respect of LGBT lives as human lives. It is also a celebration of and an invitation for families, friends, and supporters of LGBT people to claim Metro Manila Pride as a safe space to voice their support for the community, for the LGBT human rights advocacy, and for the people they love and march with every year.
In 1999, Task Force Pride Philippines (TFP), a network of LGBT and LGBT-friendly groups and individuals seeking to promote positive visibility for the LGBT community was born. Since then, TFP has been organizing the annual Metro Manila Pride March. In 2003, a decision was made to move the Pride March from June to the December Human Rights Week to coincide with related human rights activities such as World AIDS Day (December 1), Philippine National Lesbian Day (December 8), and International Human Rights Day (December 10).
Like the other countries from the Balkans, Bulgaria's population is very conservative when it comes to issues like sexuality. Although homosexuality was decriminalized in 1968, people with different sexual orientations and identities are still not well accepted in society. In 2003 the country enacted several laws protecting the LGBT community and individuals from discrimination. In 2008, Bulgaria organized its first ever pride parade. The almost 200 people who had gathered were attacked by skinheads, but police managed to prevent any injuries. The 2009 pride parade, with the motto "Rainbow Friendship" attracted more than 300 participants from Bulgaria and tourists from Greece and Great Britain. There were no disruptions and the parade continued as planned. A third Pride parade took place successfully in 2010, with close to 800 participants and an outdoor concert event.
Early on the morning of Saturday, June 28, 1969, lesbian, gay, bisexual, transgender and questioning persons rioted following a police raid on the Stonewall Inn, a gay bar at 43 Christopher Street in Greenwich Village, Manhattan, New York City. This riot and further protests and rioting over the following nights were the watershed moment in modern LGBT rights movement and the impetus for organizing LGBT pride marches on a much larger public scale.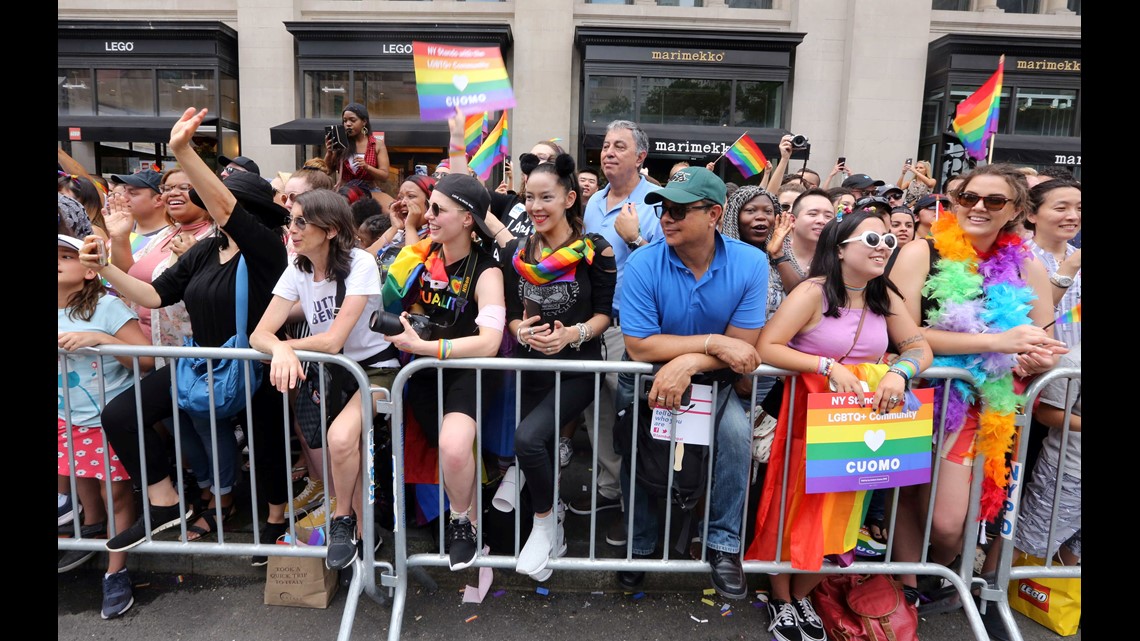 The White House is holding an LGBT Pride Month Champions of Change Video Challenge to explore the stories of unsung heroes and local leaders who are leading our march towards a more perfect union. In early June, you will have a chance to weigh in and help identify finalists that will be featured as Champions of Change at an event at the White House!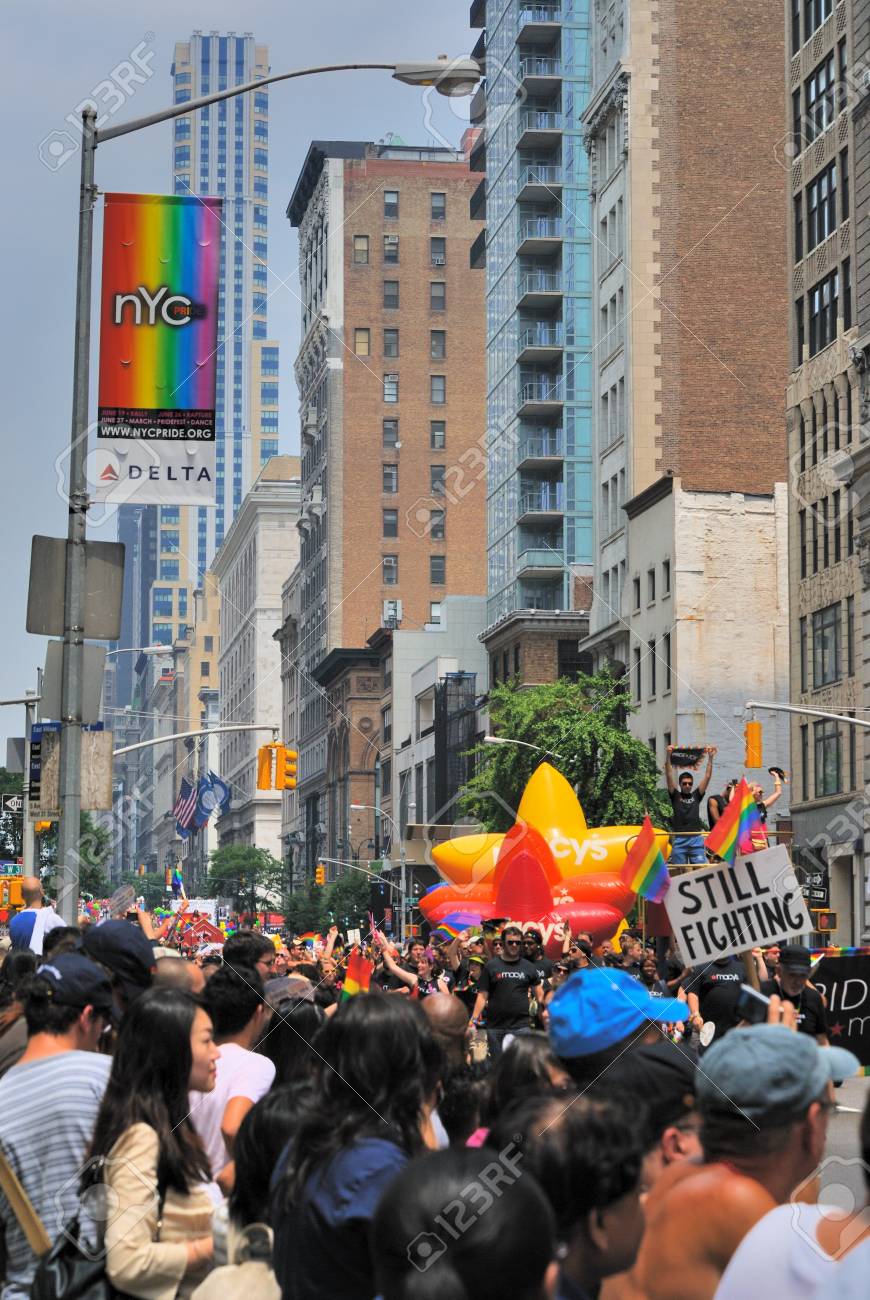 In June 2010, American philosopher and theorist Judith Butler refused the Civil Courage Award (Zivilcouragepreis) of the Christopher Street Day Parade in Berlin, Germany at the award ceremony, arguing and lamenting in a speech that the parade had become too commercial, and was ignoring the problems of racism and the double discrimination facing homosexual or transsexual migrants. According to Butler, even the organizers themselves promote racism.[61] The general manager of the CSD committee, Robert Kastl, countered Butler's allegations and pointed out that the organizers already awarded a counselling center for lesbians dealing with double discrimination in 2006. Regarding the allegations of commercialism Kastl explained further that the CSD organizers don't require small groups to pay a participation fee which starts at 50 € and goes up to 1500 €. He also distanced himself from all forms of racism and islamophobia.[62]
The White House is holding an LGBT Pride Month Champions of Change Video Challenge to explore the stories of unsung heroes and local leaders who are leading our march towards a more perfect union. In early June, you will have a chance to weigh in and help identify finalists that will be featured as Champions of Change at an event at the White House!
Prides in Russia are generally banned by city authorities in St. Petersburg and Moscow, due to opposition from politicians, religious leaders and most people.[citation needed] Moscow Mayor Yuri Luzhkov has described the proposed Moscow Pride as "satanic".[94] Attempted parades have led to clashes between protesters and counter-protesters, with the police acting to keep the two apart and disperse participants. In 2007 British activist Peter Tatchell was physically assaulted.[95] This was not the case in the high-profile attempted march in May 2009, during the Eurovision Song Contest. In this instance the police played an active role in arresting pride marchers. The European Court of Human Rights has ruled that Russia has until January 20, 2010 to respond to cases of pride parades being banned in 2006, 2007 and 2008.[96] In June 2012, Moscow courts enacted a hundred-year ban on pride parades.[97]
In August 2012, the first Ugandan pride parade was held in Entebbe to protest the government's treatment of its LGBT citizens and the attempts by the Ugandan Parliament to adopt harsher sodomy laws, colloquially named the Kill the Gays Bill, which would include life imprisonment for aggravated homosexuality.[45] A second pride parade was held in Entebbe in August 2013.[46] The law was promulgated in December 2013 and subsequently ruled invalid by the Constitutional Court of Uganda on August 1, 2014 on technical grounds. On August 9, 2014, Ugandans held a third pride parade in Entebbe despite indications that the ruling may be appealed and/or the law reintroduced in Parliament and homosexual acts still being illegal in the country.[47]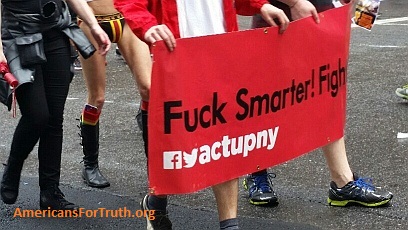 Though the reality was that the Stonewall riots themselves, as well as the immediate and the ongoing political organizing that occurred following them, were events fully participated in by lesbian women, bisexual people, and transgender people, as well as by gay men of all races and backgrounds, historically these events were first named Gay, the word at that time being used in a more generic sense to cover the entire spectrum of what is now variously called the 'queer' or LGBT community.[37][38]